T-shirts available from Hoofers Haven
All the proceeds from the sale of these shirts help support the sanctuary. We really appreciate your order. The cost for a shirt is $15.00 Us dollars and shipping is $4.00. TO ORDER hit the email logo at the bottom of the page and place your order. Thank you so much for your support!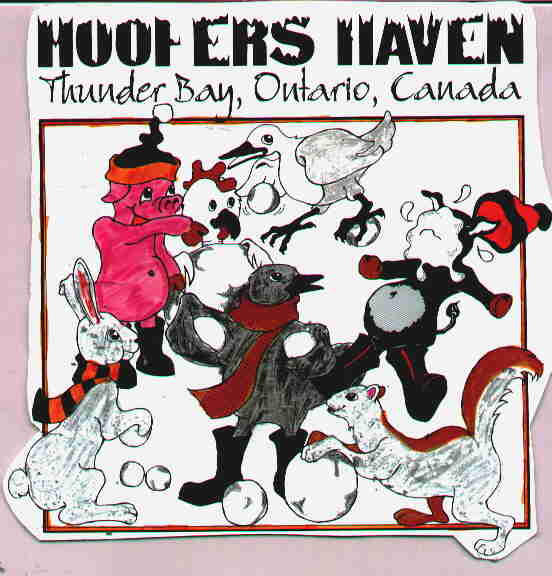 only available in sweatshirt Sweatshirts now available for The new Hoofers Haven and also I LOVE POTBELLIED PIGS. Sies small medium,large and Xlarge are $25.00 plus $5.00 shipping.
---
available in sweatshirt and t-shirt
---
available only in t-shirt
---
The Hoofer's shirt is also available in Blue
cunningham@baynet.net
To Order Contact:
Kim

/TR>
---

This page has been visited

times.