Welcome to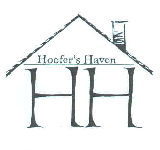 Hoofer's Haven is a Sanctuary
for pigs, primarily Pot-Bellied
pigs. However, there are
other exotic and small wild animals as well.
Hoofers Haven is currently
the only Sanctuary of its kind
in Canada.
RESIDENTS
This is Charlotte, She likes to root in the yard
So, her owners, decided they didn't want her anymore.
Hoofer's Haven takes in
Animals that have been
abused, abandoned or
neglected as well as those
that owners cannot keep any
longer for various reasons.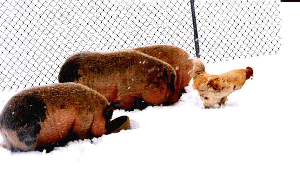 Left to Right

Ptou - 3 years

Peggy Sue - 7 years

Arnold - 3 years

Hercules is the rooster

The Sanctuary spays and

neuters all pigs and seeks

appropriate adoptive homes

for many of its residents.

The sanctuary also helps to

educate the public on the needs and behaviors of Pot-Bellied pigs They provide literature and visits with the pigs, to help increase public awareness.

You can help enrich the lives of pigs

by becoming a safe house participant,

volunteer or just a member of Hoofer's Haven

For more information contact:

Hoofer's Haven, RR 6, First Concession

Road, Thunder Bay, Ontario P7C-5N5

Or email

---
Buy a Piggy T-shirt and help support the pigs at Hoofer's Haven check out page two for pictures and information on ordering, Thanks
click here for page 2
---